This article, by Dr. Ian Jenkins, was re-published on webofdebt.wordpress.com by Ellen Brown on 11 Sep 2013.
Dr. Ian Jenkins of Arian Cymru (Money Wales) has written two excellent articles on why Wales should have its own bank and how that might be accomplished. The shorter article is reprinted below, and the longer, more technical article is linked here.
Dr. Jenkins is hosting an event in Cardiff on September 26th titled "Banking and Economic Regeneration Wales," at which Marc Armstrong, executive director of the Public Banking Institute, will be speaking, along with Ann Pettifor of the New Economics Foundation and several Welsh leaders. As Dr. Jensen states:
#FFFADA;">

| | |
| --- | --- |
| | This is in an issue on which Wales could provide leadership on an EU-wide level, a matter in which a small nation could make a big difference. |
That is also true for Ireland and Scotland, where interest in public banking is growing. I will be speaking on that subject at a series of seminars in Ireland on October 12th-15th (details here), and I spoke late last year in Scotland on the same subject (see my earlier article here).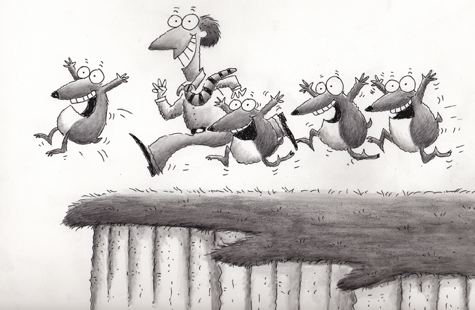 Europe's current debt crisis has been blatantly caused by well known financially reckless governments. But the problem of the reckless is being allowed to drag down sound responsible economic states into bailing out the financially reckless ones. Why?