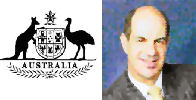 "I am writing to express my serious concerns regarding the proposed VCAT fee increases. I believe these fee increases will unfairly hurt everyday Victorian residents, by undermining access to, in the words of VCAT's motto, 'Fair, Efficient Justice for all Victorians'" (Kelvin Thomson MP to the Victorian Attorney General.)
[Letter from] Kelvin Thomson MP, Federal Labor Member for Wills
Tuesday 15th January 2012/ac
[To:]
The Hon Robert Clark MP Victorian Attorney- General Level 26, 121 Exhibition Street MELBOURNE VIC 3000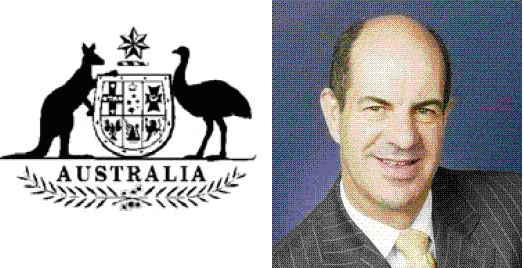 Dear Attorney-General,
Submission to the VCAT Fee Review:
Let's keep access to justice, fair, affordable & accessible for all Victorians
Thank you for the opportunity to make a submission to the Regulatory Impact Statement for proposed Victorian Civil & Administrative Tribunal (VCAT) Fees Regulation Review (VCAT 2013).
I am writing to express my serious concerns regarding the proposed VCAT fee increases. I believe these fee increases will unfairly hurt everyday Victorian residents, by undermining access to, in the words of VCAT's motto, 'Fair, Efficient Justice for all Victorians' (VCAT 2013A).
By increasing the financial barriers for Victorians to access VCAT, the justice system will lock out Victorians who cannot afford large fees and assist those who do have the money to fight legal cases, namely property developers and big business.
I believe these fee increase proposals are out of step with community expectations, are out of step with a fair and equitable justice system, and will play into the hands of property developers.
I have outlined steps I believe the Victorian Government should consider in making VCAT fairer and more accessible, rather than engage in fee hikes.
Overview
The Victorian Government states that the previous Government failed to keep VCAT fees in line with the cost of running the Tribunal, and failed taxpayers. The fee changes aim to reduce the burden on taxpayers and reinstate a 'reasonable balance' between taxpayer and user funding. The proposed changes expand the two-tier model for major cases, which allows some users to pay more to have a matter heard faster (Hudson 2013).
In my submission, however, VCAT's establishment never intended that fees should cover the costs of running the tribunal, but rather fees and red tape are limited as to not prevent Victorians from accessing affordable and efficient justice.
Since its inception, VCAT's (2012:2) purpose has been to provide Victoria's with a low cost, accessible, efficient and independent tribunal delivering high quality dispute resolution.
The proposed changes would mean that the cost of launching small claims, planning appeals, tenancy disputes, and many other matters would accelerate from March under a planned expansion of the user pays system. VCAT is expected to collect an extra $22 million over the next 3 years from proposed fee increases and new charges (Hudson 2013).
The Victorian Government states that it proposes to recognise the mix of public and private benefits of the activities provided by VCAT, consistent with the approach taken in setting Victoria's courts, by setting cost recovery for VCAT at 45% on average, of current expenditure in government appropriation funded lists. Currently VCAT only recovers costs ot an average 14% in these lists (Jaguar 2012:5).
I understand that revenue generated by VCAT's Planning and Environment List if these changes proceed, will be in the vicinity of 44%, with revenue from year estimated to be over $2.7 million, in year two $3.2 million, and in year three $3.8 million (VCAT 2013:7).
If imposed, the fee increases would be higher than any other Australian state, affecting up to 8,000 Victorians per year. Under the proposed increases;
• The cost of lodging small claims over faulty goods will increase from $38 to $160
• Planning applications would attract an additional $1,000 fee, up from $322.
• Cases heard over more than one day will attract a new $1,800 a day fee (Pakula 2013).
The proposed fee changes mean that from March, fees to lodge an objection with the tribunal would quadruple from $322 to $1,462 for a development costing between $1 million and $5 million. By 2015 the fee would rise to $2,014. Developments costing more than $5 million would increase from $1,290 to $1,462 (Tran 2013).
I am particularly concerned that fees for planning appeals are much higher than other forms of appeals. Why is this the case? The higher fees for planning appeals act as a barrier to local residents and communities being able to effectively exercise their right to decide what kind of neighbourhood or community they live in.
VCAT should not be about revenue raising. VCAT should remain as the low cost dispute resolution body it was always intended to be.
Impact on the Community
Pursuing justice will cost more from March and would skyrocket in two years' time (Gough 2013). Fee increases of this magnitude will discourage future VCAT applications from lodging claims before the tribunal (Pakula 2013).
Many Victorians will be denied access to justice under these planned fee hikes. The whole point of VCAT is to be a low-cost, easy-to-use alternative for Victorians, to give them a chance when they're dealing with dodgy traders or shonky businesses. It would be a terrible shame if Victorians can no longer enforce their rights because they are priced out of it (The Australian 2013).
Yarra Mayor, Jackie Fristacky, and Protectors of Public Lands spokeswoman, Julianne Bell, have raised concerns that fee increases would restrict the accessibility of the tribunal to individual residents and resident associations. High fees are likely to inhibit people from appealing, yet the cost of planning appeals is already prohibitive for residents (Price 2013).
Save our Suburbs President, Ian Woods, says groups with fewer objectors would be hardest hit. Developers continually tend to resort to using lawyers, meaning the tribunal's legal system is becoming more costly over time (Tran 2013).
Demand for community and legal aid services, and access to justice, is on the rise, illustrating that Victorians need to be provided with fewer barriers, not more, to access justice. Victorian Legal Aid (2011-12) has reported a 2% increase in the number of clients contacting them for assistance, up from 89,255 in 2010-11 to 91,079 in 2011-12. There has been an increase of 2% in the number of clients they support with no incomes. Overall 3 in 10 clients of Legal Aid had no income, 1 in 2 were receiving some form of government benefit or pension, 1 in 5 were from linguistic and culturally diverse backgrounds, 7% were in custody, 1 in 8 were under the age of 19 years, 2% were homeless and 3% were of Aboriginal or Torres Strait Islander background.
Residents deserve to be heard
I am very concerned that the increase in VCAT fees will greatly benefit and assist property developers, by preventing local residents and communities from having their say.
VCAT (2013B) states that planning matters are often difficult and can involve complex legal or planning issues and can involve numerous parties and objectors. VCAT is currently experiencing delays between 8-10 months from commencement to hearing for planning and environment matters.
VCAT (2012:5) has reported that it received a 3% increase in the number of cases lodged, 89,470 in 2011-12, compared to 86,890 in 2010-11. Residential development proposals continued to be the subject of the majority of applications dealt with by VCAT's (2012:32) Planning and Environment List, and in 2011-12 were have reported to have increased by 3% to 3,873 cases, compared with 3,775 in 2010-11 (VCAT 2012:5).
VCAT (2012:32) has reported that Planning and Environment cases are increasing in complexity due to the more complex and detailed policy framework. For example, planning strategies encourage high-density development close to activity centres which have resulted in more applications for large residential buildings in areas new to high-density living.
Applications involving developments worth approximately $6.39 billion were initiated in 2011-12. VCAT (2012:32) finalised 3,718 matters in 2011-12, a 6% increase in finalisations, with the list having a clearance rate of 96%.
In my own electorate of Wills, I have been supporting residents to oppose inappropriate developments in their neighbourhoods for many years. I believe that local residents should be given a meaningful opportunity to object and oppose inappropriate developments in their neighbourhood.
I support residents who approach me with genuine concerns about high density development proposals in their area, and fight for their voice to be heard in the planning process.
In July 2009 I lodged a detailed 30 page submission to the Victorian Government's Melbourne at 5 Million Review, in which I specifically recommended that Melbourne's population needed to be stabilised, and that the State Government and local councils should extensively consult with, and respect the views, of local communities on planning issues.
I have assisted, supported and lodged objections on behalf of residents in relation to numerous planning issues across Wills.
In some cases Moreland Council listened and respected the views of local residents, but in others residents continued their fight to oppose developments at VCAT. For those who did appeal decisions to VCAT, residents had to work hard to organise and raise money to support their appeals, through fundraisers, sausage sizzles and other avenues. For those who did not appeal unfavourable decisions, it was reported to me that existing VCAT fees were a significant barrier.
Property developers have the capacity to claim VCAT expenses as a tax deduction, in the context of their business dealings and operations. Residents, on the other hand have no capacity to claim any such expenses, despite the fact they are likely to be much more affected by a development than the developers.
Recommendations
The Government should not increase VCAT fees. It should work to make the existing planning framework and appeals process a great deal fairer for local residents, so that their views are proactively sought, listened and adhered to through planning and development decisions across the state. Property developers should not be given the green light to continue ramming down the throats of Victorians a proliferation of high rise, high density, concrete monstrosities that are clogging the arteries of Melbourne and increasing our carbon footprint.
I ask that you consider the information contained in my submission in the context of making Melbourne more liveable. I look forward to your consideration and response.
Yours sincerely
[Signed: Kelvin Thomson]
Federal Member for Wills
Cc: VCAT, The Hon Ted Baillieu MP, The Hon Martin Pakula MP, The Hon Daniel Andrews MP.
References
- The Australian(2013) 'VCAT hikes will price out Victorians: Oppn', published in The Australian 8/1/13 [Online] http://www.theaustralian.com.au/news/breaking-news/vcat-hikes-will-price-out-victorians-oppn/story-fn3dxiwe-1226549606147 [Accessed 9/1/2013]
- Gough, D. (2013) 'VCAT fees set to rise', published in The Age 8/1/13 [Online] http://www.theage.com.au/action/printArticle?id=3937023 [Accessed 14/1/2013]
- Hudson, P. (2013) 'Victorians may be priced out of justice as VCAT fees soar', published in Herald Sun 8/1/13 [Online] http://www.heraldsun.com.au/news/law-order/people-priced-out-of-vcat/story-fnat79vb-122654916828 [Accessed 14/1/2013]
- Jaguar Consulting (2012) Regulatory Impact Statement; VCAT Tribunal (Fees) Regulations 2013. Prepared for the Victorian Department of Justice [Online]
b5af056866ea/risvcatfeesregs2013.pdf"> http://www.justice.vic.gov.au/resources/bbac26af-4d92-4c42-82d0-
b5af056866ea/risvcatfeesregs2013.pdf [Accessed 14/1/2013]
-Lee, J. (2012) 'Minister sidesteps VCAT', published in The Age 4/10/12 [Online]
http://www.theage.com.au/victoria/minister-sidesteps-vcat-20121003-27031.html
[Accessed 14/1/2013]
- Pakula, M., The Hon. (2013) 'VCAT Fees set to skyrocket under Baillieu
Government', Media Release issues 8/1/13 [Online]
http://www.danielandrews.com.au/media/releases/vcat-fees-set-to-skyrocket-under-baillieu-government/ [Accessed 14/7/2013]
- Price, N. (2013) 'VCAT fees not appealing', published in Melbourne Leader 14/1/13 [Online] http://melbourne-leader.whereilive.com.au/news/story/vcat-fees-not-appealing/ [Accessed 14/7/2013]
- Tran, D. (2013) 'VCAT fee hike eliminates 'cheap option for appeals', published in Dandenong Journal 14/1/13 [Online]
http://www.dandenongjournal.com.au/story/1229869/vcat-fee-hike-eliminates-cheap-option-for-appeals/ [Accessed 14/1/2013]
- VCAT (2013) Regulatory Impact Statement for proposed Victorian Civil &
Administrative Tribunal Fees Regulation Review (2013) [Online]
http://www.justice.vic.gov.au/home/the+justice+system/regulatory+impact+statement s/ris+for+proposed+vcat+fees+regs [Accessed 14/01/2013]
- VCAT (2013A) 'Fair, Efficient Justice for all Victorians' [Online]
http://www.vcat.vic.gov.au/ [Access 14/1/2013]
- VCAT (2013B) 'Frequently asked questions re delays in Planning and Environment List' [Online] https://www.vcat.vic.gov.au/disputes/planning-and-environment/news/delays-planning-and-environment-list [Accessed 14/1/2013]
- VCAT (2012) VCAT Annual Report2011/2012 [Online]
http://www.vcat.vic.gov.au/files/VCAT%20Annual%20Report%202011% 20-%2012.pdf [Accessed 15/01/2013]
- Victorian Legal Aid (2012) Annual report 2011-12 [Online]
http://www.legalaid.vic.gov.au/annualreports.htm [Accessed 15/1/2013]
Kelvin Thomson MP Federal Labor Member for Wills