Jack Roach of Boroondara Residents Action Group (BRAG) writes that neither our federal nor our state governments can fund the infrastructure required to supply a doubled Melbourne population. The growth lobby, which includes the Labor opposition, is placing pressure on Mathew Guy to reduce residents' rights. The real problem is, of course, the unwise decision to grow Melbourne's population.
From an article originally at BRAG Headings have been inserted in this republishing by the editor of candobetter.net.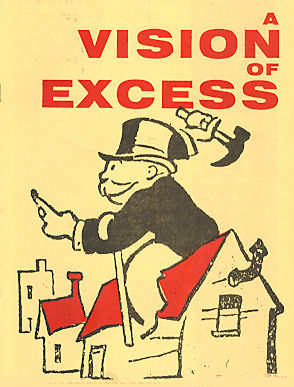 "Plan Melbourne" has been criticized by the planning expert, Professor

Australia's population growth well above all other OECD countries
Roz Hansen, hand picked by the government to draw up and provide advice on the strategy. We criticized her appointment because she was one of this city's planners who were advocating unlocking the potential in the existing residential areas for massive development as a response to the record rate of our population growth which, on a population basis, is well above all other OECD countries.
In an article by Jason Dowling in the Sunday Age (26/1) Roz Hanson says that "The elephant in the room is how do we fund the public transport and community services for 8 million people in 2050"?
Roz still doesn't get it, the question that needs to be answered should be "If you double the population of Melbourne you need to double the infrastructure but can our governments (both Federal & state) do it"? Of course they cannot because they just can't get that much tax out of us. Right now they can't even fund the necessary infrastructure upgrades to meet current needs let alone the future needs of record immigration.
Population push squeezing all of us
As a response to the continuing government policies pushing to increase our population, developers have been increasingly moving into our existing residential areas to build apartments and squeeze more and more into the suburbs. The residents reacted and through organizations like BRAG and Planning Backlash they lobbied the government for protection from such rapacious development.
The government responded by announcing the "Reformed Residential Zones" which require new developments to meet neighbourhood characteristics and mandatory height limits.The developers and the building lobbyists screamed that these new zones would lock them out of the residential suburbs and Radley de Silva from the Master Builders Assoc said that some councils were trying to lock up their suburbs. Actually he is right. We suspect this is a shot at the Glen Eira and Boroondara Councils but other councils are putting up plans to follow their lead by putting around 70% to 80% of their residential areas in the most protected zone - the neighbourhood residential zone.
Growth lobby squeezing Minister to squeeze democracy
The Planning Institute of Australia, the Master Builders, HIA, the developers and investors etc. are now applying pressure on the government to modify the new zones. The Labor Party have said if they are re-elected they will bring back Melbourne 2030. That would not be very clever would it ?
We at BRAG have many times made it clear that the elephant in the room is the increasing population numbers due mainly to the record and ever increasing rate if immigration, and those who come to this country on visas as a back door way of gaining residency. If it continues, the population of Melbourne will more than double within the next 35 years - yes, more than double to well over 8 million.
Moderate immigration to reduce population growth
In our view it's the rate of population growth through immigration that needs to be modified.
This does not mean that we should shut up shop altogether for, if we cut back on the immigration quotas to something like the numbers we used to accept ( around 70,000/80,000 p.a instead of the 225,000 p.a.in 2013 - and stll rising) we would still be in accord with what other countries do and meet our international obligations. We could even increase the numbers of refugees we accept.
Currently we are growing at about 1.82% p.a. compared with the world average of 1.1% so if we did cut back we would still match the other OECD countries or maybe even be a bit above.
Makes sense to us.