The Government and opposition's population engineering continues to wreck havoc on democracy and land-tenure, affecting both private property and public lands, and impacting on established low-key local commerce. New proposed uses for the Green Wedge actually include saw-mills and display homes. The Flinders Community Association have begun issuing an information-packed alert for distribution to the local community detailing the damage that State Government changes to our Green Wedges can do to peoples' local natural, social and commercial environment, whilst removing their ability to defend what is theirs. Other communities may wish to take a similar democratic initiative before all our rights to self-government are swept away by unjust legislation to benefit developers. Note that these moves were begun by the previous Labor Government - which is hardly fighting them now. The incumbent government should be rolling back what Bracks and Brumby did, but instead, they are making things worse.MEETING IN FLINDERS COMMUNITY HALL 4 PM SATURDAY SEPTEMBER 15th 2012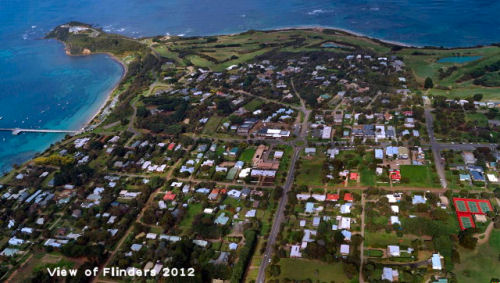 Minister Louise Asher of the State Government has already set in motion sweeping changes that threaten the National parks but further changes announced by Planning Minister Matthew Guy will also materially affect the character and ambience of the Mornington Peninsula and its towns and villages.
These changes, announced if fully implemented are far reaching and will affect all of us in some way.
This "one shoe fits all" approach to planning is considered by the FCA to be inappropriate – particularly after analysing how the changes would affect the Mornington Peninsula.
Some publicity has been given to aspects of the substantial changes announced by the Minister earlier this month. These have not involved prior consultation yet responses are sought from interested parties by September 21, this year.
The new approach to planning will impact on the future of the Green Wedge, on farming and on the Flinders township - while also putting pressure on the vital Urban Boundaries. In addition, commercial interests will be encouraged to invest in tourism ventures in the National Parks and Reserves.
Ironically, the stated objective of removing uncertainty about rules, policies and planning regulations to encourage greater investment will create further uncertainty, according to our shire planning department, which believes VCAT will be used more often for decision-making and we will have "planning by appeal". In some cases landowners and developers will be given "as of right" permission to do anything they want without anyone knowing about it and leaving others with no right of appeal!
A couple of specific local examples would be that the hotel (opposed by all parties, local members and community groups) proposed a few years ago to be sited at the corner of Browns and Greens roads beside the Mornington Peninsula National Park would just be given the go-ahead without even needing to pretend it was in any way rural or interested in environmental studies. A development like T'Gallant, the restaurant, would not have to be heard over the number of customers it could service as the limit of 150 patrons is to be scrapped, as will the requirement of 40 hectares site minimum in the Green Wedge needed before building group accommodation. Medical centres, places of assembly and primary and secondary schools are all listed as acceptable for the Green Wedge etc. etc.
What the Amendment Proposes
- Green Wedge zone provisions are to be liberalized to increase the range of agricultural uses allowed without a permit. These include Primary produce sales (for produce grown on the land) and Rural Industry (other than an Abattoir and Sawmill and limited floor area to 200m2) but not within 100m of a dwelling in separate ownership and sale area less than 50 sq m.
Comment: Not requiring a permit means people have the 'as of right' means to do anything they want without having to advertise their intentions so it could mean developments could spring up before anyone knows anything about it and with no right of appeal. The damage would be irreversible. In the interest of conserving landscape and amenity, the siting and design of new buildings such as Rural store demands a permit process. Compliance supervision will need to increase to ensure retail activities sources product only from the property. Near-by urban Industrial zones can readily accommodate rural service industry.
- The list of Green Wedge zone uses subject to permit are to be widened to include Abattoir, Medical centre, Primary school, Sawmill, and Secondary school. Permits can be sought for many other uses including those previously prohibited such as Display home, and Service station, Place of assembly including Amusement parlor, Cinema, Drive-in-theatre, Library and Nightclub
Comment: These permits may not have to be advertised and can be purely at Council's discretion. There are no mandatory provisions that apply. These uses are essentially urban uses and should be located close to the urban population with access to the necessary utility services. Conflicts with farming activities producing smells, dust, noise, waste discharge etc are likely.
- Mandatory conditions are to be deleted relating to the establishment of Function Centre, Group Accommodation, R& D Centre and Research centre, Residential building, Restaurant in conjunction with agriculture etc.
Comment: Large cabin/camping parks, Function centres, and Restaurants etc and could be established on relatively small sites unrelated to agricultural activity. The main tourist routes could become lined with an uninterrupted ribbon of retail activities and restaurants.
Retention of conditions on lot size, area of use, number of patrons, and use "in conjunction with agriculture" etc is necessary to ensure that these uses do not become intrusive in the landscape. Conserving landscape and amenity is critical to maintaining the attraction of the Mornington Peninsula as a key recreation and tourist destination.
- Mandatory restriction on further subdivision in the Green Wedge zone is removed leaving management and control to Council policy.
Comment: Since 1975 the planning scheme has sought to limit the fragmentation of the farming areas from subdivision. Unless relatively strict controls over further subdivision are implemented, adequate sites for agriculture will be difficult to obtain and the further detriment to Peninsula landscapes from closer settlement will occur.
- Three new residential zones (Residential Growth, General Residential, Neighbourhood Residential) are to replace the current five Residential zones. - These will have more guidelines and multiple schedules. ResCode will stay in place as will control on building heights and some local policies (DDO).
Comment: The proposal to indicate growth/change expectations for residential zones could have merit but how will this translate to Flinders? Maintenance of existing village character is essential using existing DDO's and policies but we will have to fight hard to ensure they remain in place. Growth should be limited to infill development within the Urban Growth Boundary.
- Shops, Offices, Cafés, Medical, Centres etc are to be allowed in these Residential zones without need for a permit within 100 metres of a Commercial zone on the same road frontage.
Comment: In Flinders, there is already an over-supply of retail floor space. The commercial frontage will be doubled under the Amendment. This 'as of right' process gives no opportunity for community review or participation in a permit process for any new development.
- Two new Commercial Zones C1 and C2 replace the 5 existing Business zones, encouraging combined business, retail and office activities. Areas in the existing Business zones 3 and 4 (used for offices, service industry and bulky household goods retailing) will now allow supermarkets and shops to establish.
Comment: Shopping functions will be spread over a wider area and may result in the death of shopping activity in many of the main business centres by encouraging new out of centre developments.
- Industrial zones are to be changed to remove limits on size of offices and allow supermarkets up to 2000sqm and some shops up to 500sqm.in area.
Comment: Industrial activities will be disadvantaged by intrusion of new shopping uses, which would be better placed in the established commercial activity centres.
What can you do?
It is vital we all understand the damage that can be done under these changes. This could irrevocably change the Peninsula as we know it – and its towns and villages. Surely this is the whole reason why tourists come here, to see something that's different not something they have just come from. Do we want the Peninsula to end up just like the Gold Coast in Queensland or the central coast of NSW? Do we want the Great Ocean Road and Wilsons Promontory to also fall under the developers hammer? Tourists want more than just a flash hotel to stay in, another fancy restaurant, another theme park. More and more they want to experience nature, history, the way things work like farming, wine making, cheese making, wildlife reserves.
If you are concerned …
If you are sufficiently concerned by all of this go to the FCA webpage at www.flindersvillage.com.auand click on the various links that give you the full detail of the Government's intentions. You can then send a submission (a letter) to the Government giving your opinions and reasons why to
Mr. P. Allen
Executive Director Planning Systems
Dept. of Planning and Community Development
GPO Box 2392
Melbourne. 3001
Meeting in Flinders
You can also come to an FCA meeting at the Flinders Community Hall at 4pm on Saturday September 15th where the FCA will be seeking approval to make a submission under the FCA banner. But, you should also send yours; the more the better.
Another thing you can do is spread the word. Only the voice of the community can persuade the Government to think twice.
Peter Hall
President.
August 2012