Previously published as Debate: Greece debt deal (26/5/16) on PressTV.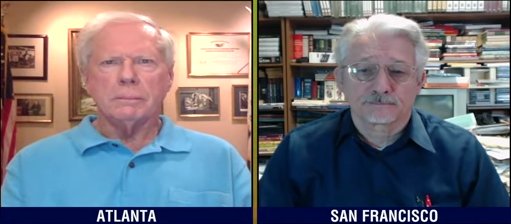 Paul Craig Roberts and Jack Rasmus
In this 23 minute debate with Jack Rasmus, Paul Craig Roberts, former Assistant Secretary of the United States' Treasury, shows that the so-called IMF bailout of Greece's debt to the IMF is not a bailout at all. A bailout is supposed to reduce the debt to a level where the loan can be paid off. The conditions attached to the bailout will force the Greeks to sell off to foreign corporations much of Greece's publicly owned wealth-generating assets. Without those assets, the Greek economy can only be made less able to pay off debt in future. The supposed bailout is no more than an attempt to use the indebtedness from money, which should never, in the first place, have been lent by the IMF to previous corrupt Greek governments, as a pretext to allow corporations to loot Greece's wealth in 2016.