Snap Action Against Minister's North East Link Decision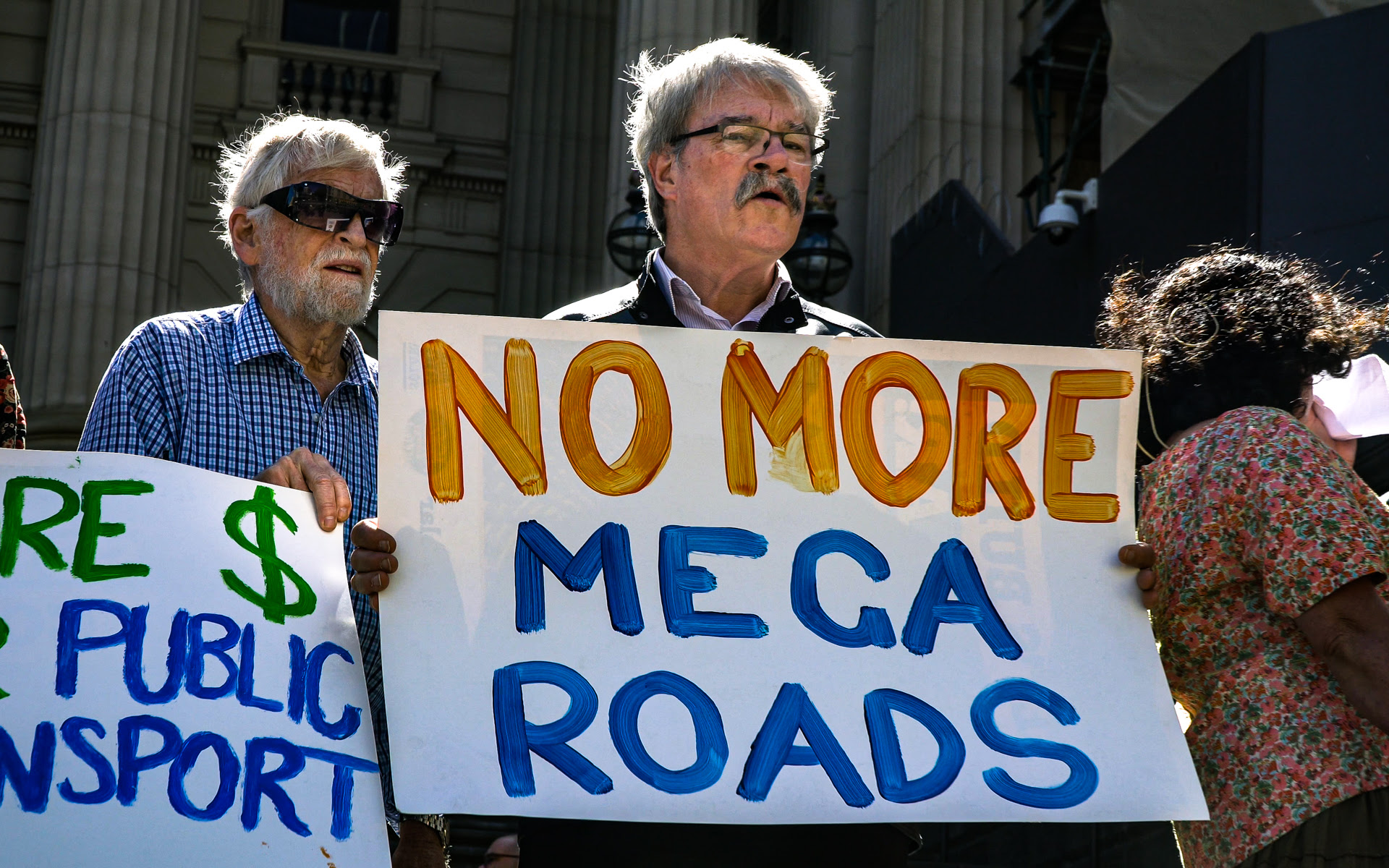 Join Friends of Banyule for a snap action out the front of Minister Wynne's office today, Friday 5 Dec, 10am, Tenancy 2, Ground Floor, 188-196 Gertrude Street, Fitzroy, VIC.
Planning Minister goes against own Planning Panel's Advice to accept North East Link project as is
Thursday 5th December 2019
Environmental organisation Friends of the Earth and community group Friends of Banyule have expressed their extreme disappointment at today's announcement that the Planning Minister Richard Wynne has approved the North East Link.
The project has been approved without extending the tunnel northwards, contrary to the Minister's own Environmental Effects Statement Planning Panel's advice and pleas of impacted families and community groups.
In the decision, Minister Wynne stated that "the project will produce significant environmental impacts, borne largely by the community of Melbourne's northeast during a protracted construction period".
Minister Wynne fails to report the permanent nature of this environmental and social damage and the long-term health impacts for those living along the 29km construction build, which includes 11 kindergartens, 12 schools and 5 aged care facilities.
"The State Labor Government values cars and toll road revenue over and above our children's health and future. They are also prepared to destroy over 26,000 trees and two locals creeks, pollute the Yarra river and destroy the liveability of our beautiful green suburbs," Friends of Banyule President Michelle stated.
"It's staggering that over 20 cherished homes in Yallambie will make way of the Tunnel Boring Machine Launch Site. This is additional to 37 homes already being acquired by the project. How many more homes in Watsonia and Greensborough will have to go via "voluntary acquisition" because they will simply be unliveable?"
"We don't accept this greedy, undemocratic, sham consultation. The Minister has failed to listen to reasonable advice from his own expert Planning Panel and over 870 submissions by the public."
The Minister admits that the project will produce 'significant' environmental impacts and lead to the destruction of valuable public open space. The project will impact as much as 175 hectares of open space during the 7 years construction period, with 18.2 hectares 'required permanently'.
Friends of the Earth's Sustainable Cities campaigner Claudia Gallois says "This will further entrench Melbourne's reliance on cars for travel and have negative impacts on local communities and local business, increase greenhouse gas emissions and lead to the loss of valuable open space."
"We welcome the state government's investment in public transport, including the Metro Tunnel and Suburban Rail Link. But choosing a mega road over smart transport options like the Metro 2 tunnel is backwards thinking. Developing the North East Link will lock off development options for both Metro 2 and the long-promised Doncaster Rail Link, both of which are better ways of dealing with congestion on our roads, without destroying open space and damaging air quality".
"In a rapidly growing city, it is simply not acceptable to be destroying public open space and sporting facilities." (It's unfortunate that this media release doesn't challenge the idiocy of the Victorian Government encouraging further high immigration to this already overcrowded city (see LiveInMelbourne.vic.gov.au) - Ed.)
"There is no meaningful assessment of the rise of greenhouse gases associated with this project. In a time of climate change, this is unacceptable. It is also at odds with the government's commitments under the Climate Change Act," concluded Gallois.
Media Contacts:
Claudia Gallois, Friends of the Earth, 0448 752 656 [email protected]
Michelle Giovas, Friends of Banyule, 0409 179 121, [email protected]