This letter to a high profile pacifist on a Canadian peace activism email list highlights the problem within the international peace movement where some 'leaders' turn a blind eye to the egregious flouting of international law by the United States, NATO and their allies. You would think that peace activists would be highly informed on the propaganda aspect of war, and the role of mainstream press in this, but it seems that this basic education is lacking even in the upper echelons of the movement. By ignoring the illegality of recent attacks on Syria, some in the movement have again helped brutal Takfiris in their effort to take-over secular Syria. Peggy Mason is President of the Rideau Institute of which Ceasefire Canada is an arm. Ken Stone is Treasurer, of the Canadian Hamilton Coalition To Stop The War.
Dear Peggy,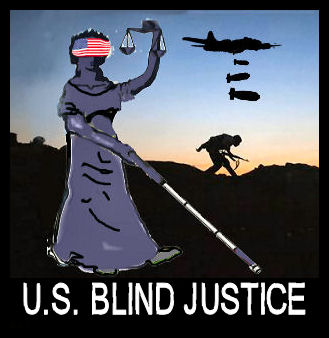 Thank you for your prompt reply and your admission that you were wrong to to conclude, before an investigation took place, that President Bashar al-Assad was responsible for the April 4th gas attack at Khan Sheikhoun, Syria.
It's unfortunate that you don't wish to debate the widely different attitudes within the peace movement towards the US missile strike on the Shayat Airbase in Syria. Nonetheless, the Canadian peace movement still has to consider the issues you don't want to debate.
In your reply, you touched on the key issue of investigation and judgment before any consequential action should take place. However, in your original e-mail message to the "peace listserver", you wrote that "Putin has said he will agree to an independent investigation. Tillerson should nail this down."
I think you have got things backwards. US Secretary of State Tillerson did not wait for (or even call for) an independent investigation of the April 4 incident. Rather, on his watch, his country rushed to engage in an act of war on the sovereign country of Syria which killed several civilians and pushed us towards a wider war in the Middle East, while Putin (as you noted) did call for an independent investigation.
So, here is where we have a difference. In my opinion and that of our Hamilton Coalition To Stop The War, the peace movement in Canada needs to be clear and consistent about international law. No country is above that law. The USA and its coalition partners, including Canada, are violating international law by overflying and stationing military forces in the sovereign country of Syria without the permission of the Syrian government. They are also violating international law by inserting, funding, and arming proxy armies of terrorist mercenaries to achieve regime change in Syria. They have levelled onerous economic sanctions upon Syria, causing great distress to the Syrian people, without the approval of the UN Security Council. The US-led coalition used military force against the Syrian government in its attack on Sharyat Airbase on April 7, 2017.
Where we have another difference with the Rideau Institute and Ceasefire is that you have decided to put pressure on the wrong parties. You seem to want to hold the Russian government to account when it appears that it had no hand in the incident and although its military forces are legally stationed in Syria at the invitation of the Syrian government. Moreover, you seem to be deeply invested in the campaign to delegitimize the Syrian government and to demonize its elected president.
Neither of your approaches is helpful. And these are very important matters which should be aired in public.
Another important point: what have you, the Rideau Institute, and Ceasefire said about the performance of Prime Minister Trudeau in the context of Khan Sheikhoun? Trudeau initially called for an investigation into the claims of a gas attack. Then, less than 24 hours later, he endorsed the USA cruise missile strike on Syria's Sharyat airbase. Now, his Minister of Global Affairs, Chrystia Freeland, imposes new unilateral sanctions on Syria, which are illegal under international law, because they lack the approval of the United Nations Security Council. Your comments would be appreciated by our Coalition members.
Finally my parting comment on your parting comment that (you) are "paying your dues every day" in the peace movement. As far as I know, you are paid a salary. Am I wrong?
Ken Stone
Treasurer,
Hamilton Coalition To Stop The War