Long term Aussie Residents, including many who have constructed their own park cabins, and are exemplary for living a sustainable lifestyle on limited means, now face the full onslaught of Chinese demographic and economic imperialism acquiesced to by Liberal, Labor and Green politicians. (This article comes from a member of Australia First and Candobetter.net is publishing it because Australia First is attempting to represent these Wantirna Caravan Park residents in its program to support relocalisation and a small population in Australia.)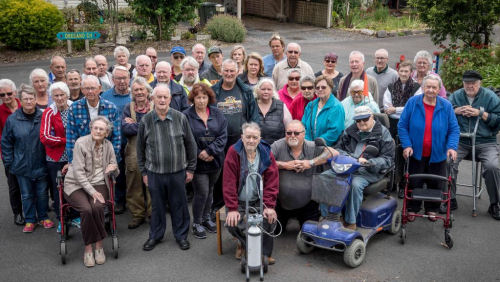 Chinese purchasers, apparently lacking feeling for the caravan park, or its natural outlook which enhances the local area, want to exploit the land for building and $$$$ speculating on 294 dogbox houses. On current trends they are likely to be sold to prospective Chinese immigrants in the continuation of the large stream we are already experiencing. In this way incoming immigrants will displace the caravan park residents.
Stiff luck to Aussie Residents who are to be booted out to make way!