#C1FFC1;line-height:120%;">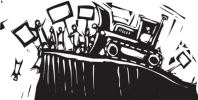 Tomorrow, Saturday 28 June 2014, thousands are expected to pour onto the streets to take a final stand against the monstrous $14 billion East West Link (EW Link) project about to be foisted on the long suffering people of Victoria by - in our view - the incompetent and increasingly unpopular Napthine Government. Demands of the rally are: scrap the E W Link Toll Road; rip up the contracts if/when signed; and invest in public transport.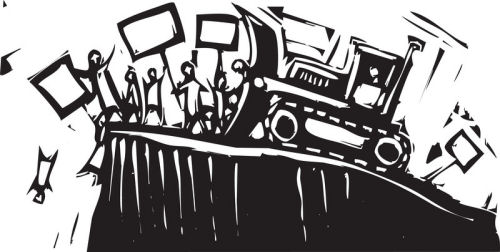 Additionally the call has gone out for the Coalition to make the EW Link an election issue and to resist signing contracts before "the people" have spoken. Protestors will rally outside The State Library at the corner of Swanston and Latrobe Streets by 1 pm tomorrow, hear speeches and then march to Flinders Street Station.
Julianne Bell PPL VIC Secretary comments:

"Many of our allied groups will be forming one contingent to march together to draw attention to the looming threat to Royal Park and the many inner city parks along the route of the E W Link and City Link. We expect that a legion of children together with parents and grandparents who are concerned over the impact of the EW Link on the Zoo in Royal Park be marching alongside the parks groups. This project will, if it proceeds, cut an enormous swathe through Royal Park.

The City of Melbourne has estimated that, in this park alone, 5,200 trees will be axed for this project. These include 100 year old River Red Gums and the line of Moreton Bay Fig Trees in Macarthur Road planted by the famous Baron Ferdinand Von Mueller in early colonial days. We regard construction of the E W Link through Royal Park as an act of
gross environmental vandalism by the Napthine Government. Would the Mayor of London permit Hyde Park to be treated as free land to accommodate a new road through the city?
Rod Quantock President of PPL VIC points to the destruction of heritage suburbs from Collingwood through to Kensington along the route of the EW Link. He says:
"Not only will whole streets in Collingwood, West Parkville and Clifton Hill, where some families have lived for generations, be demolished but contractors plan to work on the excavation of the tunnel and construction of giant interchanges 24 hours round the clock. This will mean that huge areas of Melbourne will be rendered uninhabitable for years with the dust, noise, vibration and obtrusive lights and difficulty of access to some streets. All these advance plans have been made even though the Minister for Planning has not yet made his pronouncement about the findings of the 6 week long enquiry into the EW Link and advised whether the project has been approved."
Numbers attending the protest tomorrow in the face of wild weather conditions will be an indication of the strength of public opposition to what is regarded as the most expensive and environmentally damaging infrastructure project ever proposed in Victorian history.
Contact: Julianne Bell Secretary Protectors of Public Lands Victoria Mobile: 0408022408
Source: Protectors of Public Lands Victoria Inc. (PPL VIC) 27 June 2014