#A9F5D0;line-height:120%;">Protectors of Public Lands Victoria Inc Annual General Meeting (AGM) 2.15PM Saturday 10 May 2014, Flemington Community Centre: This is an important AGM as the election looms plus the climax of the great East West Link Toll Road battle in which the future of Melbourne is at stake. A question now on everyone's lips is, 'Will the ALP - the State Opposition - listen to the public and renege on the East West Link contracts should they win the election?' (Inside: download speech: "Can Governments break contracts" by Nick Seddon.)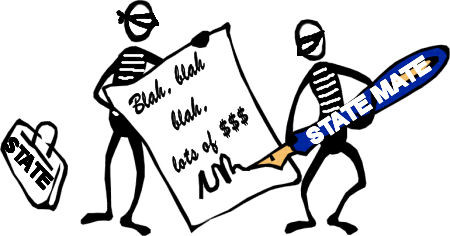 When: 2 pm for a 2:15 pm start on Saturday 10 May 2014
Where: Flemington Community Centre in Debneys Park, 25 Mt Alexander Road, Flemington.
Guest Speaker: Kenneth Davidson will speak on "Kleptomania and the Contract State: the political threat to Melbourne's liveability."
Kenneth is a senior columnist with the Age and a leading writer on economics and public policy. See his Age articles over the past year on State Government contracts and the question of "sovereign risk" also on the follies of the proposed East West Link Toll Road project. His latest Age article dated 25 April 2014 is entitled "Sovereign risk does not apply to Victoria's desalination plant".
Also see attached article "Can Governments Break Contracts?" This is a paper by Nick Seddon, adjunct professor, ANU College of Law, presented at the "Melbourne Forum on the EastWest Link - 16 April 2014"
Transport: Melways Map Reference 43 B1. There is ready access by tram, train and bike. There is parking on site. (This may be limited, however, due to another event on the site over lunch time. If the car park is full turn left out of the Flemington Community Centre carpark onto Mt Alexander Road and go left again into Victoria Street where there are usually car spaces. Walk back to the Flemington Community Centre across Debneys Park.)
Future campaign strategies concerning the East West Link and the contracts will be discussed at our meeting, We welcome everyone interested in the EW Link to the meeting!
Regards
Julianne Bell
Secretary
Protectors of Public Lands Victoria Inc.
PO Box 197
Parkville 3052
Mobile: 0408022408