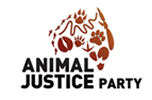 Recent mainstream media articles raise serious questions as to the policy base behind the ACT government policy to kill Kangaroos. Join us and hear about the research base purportedly in support of killing Kangaroos in the ACT. 6.00-7.30pm, Tuesday April 5th 2016, Urambi Village Community Hall, Gateway B, Crozier Circuit Kambah. Speakers: Sheila Newman, Marcus Fillinger, Frankie Seymour.
Keynote speakers:
Sheila Newman –Independent researcher, evolutionary Sociologist and policy advisor for the Australian Wildlife Protection Council. Sheila will speak about kangaroo population numbers, including reference to the ACT Chief Ecologist, Dr Don Fletcher's PhD study of kangaroo populations at densities of 5 or 6 per hectare and their effect on ground cover. She will talk about what is lacking in the way kangaroo populations are described in the ACT and how agendas for the expansion of human population and development in the ACT affect the way the government presents kangaroos and their numbers to the public
Mr Marcus Fillinger - Director of Alphadog AnimalArmy, Marcus will speak about his research looking at multiphase kangaroo fertility control and which is undertaken in collaboration with the University of Technology Sydney and will engage experts in remote delivery, ballistics, neuroscience, zoology, pharmacology, veterinary science, ecology, and reconnaissance drone engineers.
Frankie Seymour – activist, writer and researcher. Frankie brings a powerful background to the debate around Kangaroo Management. From 1996-2013, she served on the ACT government's Animal Welfare Advisory Committee (AWAC), collectively developing over about 20 codes of practice.
Light refreshments provided
It helps for catering if you can let us know you are attending;
RSVP Animal Justice part ACT: [email protected]
GOLD COIN DONATION APPRECIATED.