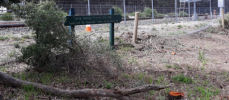 Frankston's Cr Glenn Aitken is now asking for your support with your attendance this coming Monday near the Seaford Scout Hall next to Seaford Station at 1PM, 24 February 2020, when he will make a proclamation against such vandalism.
To all tree lovers and protectors of the environment,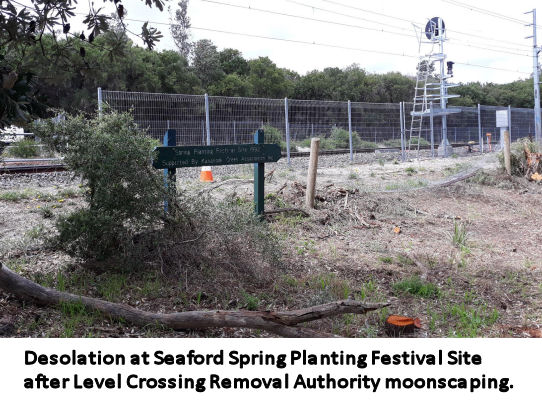 You may be aware that the crossing removal works at Seaford have led to the terrible destruction of many significant mature trees. This has caused an outcry in the community.
Frankston Council has written this week to LXRA (The Level Crossing Removal Authority ) seeking assurance that further vegetation removal works will be paused pending a more thorough consultation with Council and the community.
Frankston's Cr Glenn Aitken is now asking for your support with your attendance this coming Monday as follows: